Midwest Banjo Camp Is Now Open
Register Today!!
Dates: June 7-10, 2018
Our Fourteenth Year!
Midwest Banjo Camp XIV will take place on June 7-10, 2018 at the Olivet College Campus in Olivet, Michigan. Come study old-time or bluegrass banjo with some of today's best players and teachers in both styles. Our program features hands-on classes, demonstrations, two faculty concerts, and still leaves lots of time for jamming with your fellow banjo enthusiasts.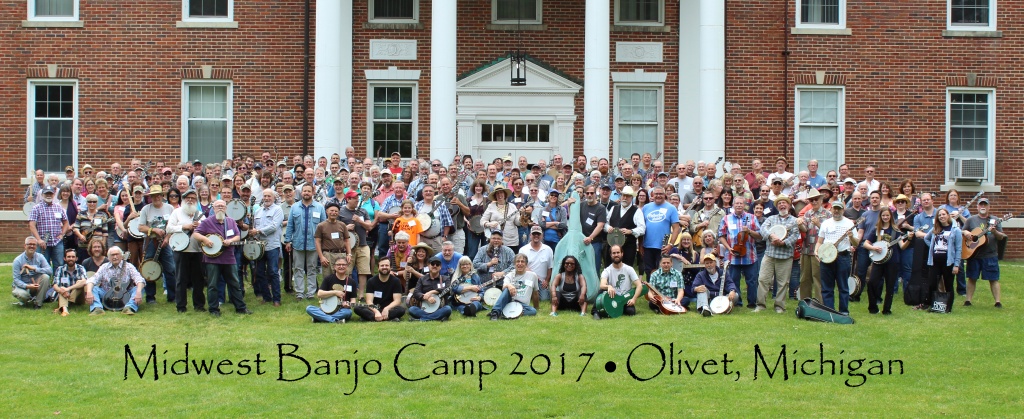 Download high resolution image
Midwest Banjo Camp offers instruction at four levels in both old-time and bluegrass banjo. We also offer full time programs in bass, fiddle, fingerstyle guitar, flatpicking guitar, and mandolin. But wait, there's more . . .
NEW THIS YEAR: MBC expands its exploration of banjo playing styles by introducing two new full-time programs:
MBC runs from Thursday evening to Sunday afternoon and offers nine class sessions -- three on Friday, four on Saturday and two on Sunday. There are staff concerts on both Friday and Saturday evenings; over the course of the weekend you'll have the opportunity to hear our entire staff in concert.