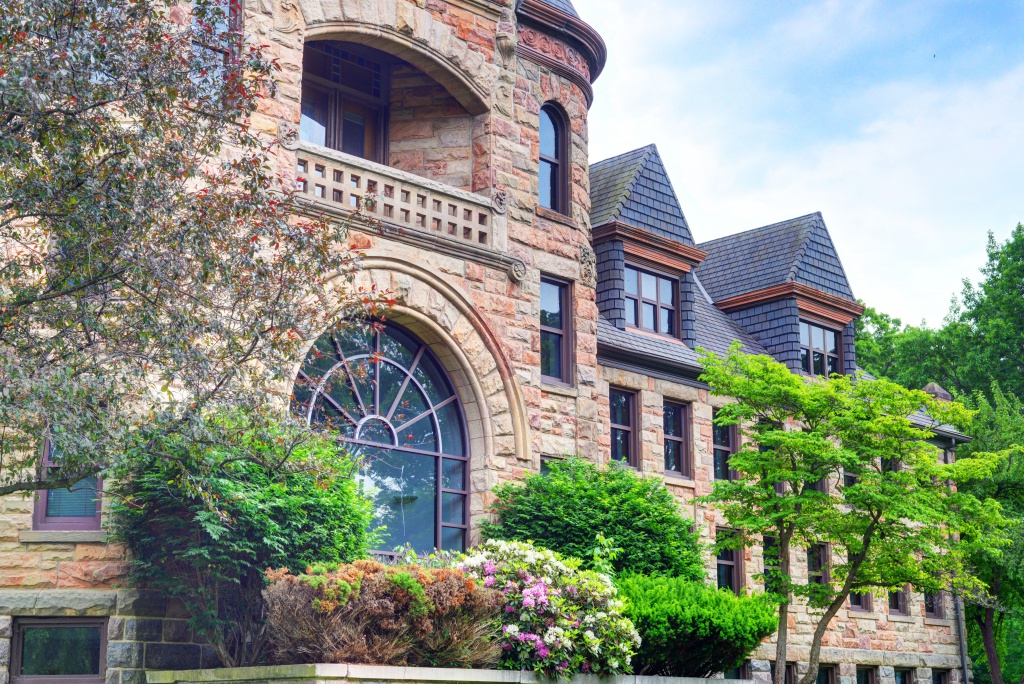 Accommodations & Meals
Most of our lodging is in Shipherd Hall, an air-conditioned student dormitory. There are single and double occupancy options. In Shipherd, bathrooms are shared between 2 rooms. Two rooms constitute a suite.
Note: all dormitory bathrooms at Olivet College were recently renovated.
Dormitory Rooms: Shipherd Hall is the only air-conditioned dorm at Olivet; Blair and Dole Halls are older facilities that are otherwise comfortable but do NOT have a/c. On your registration form, you can indicate your preference for a dormitory space with or without a/c. Should air-conditioned Shipherd Hall fill up (as has happened in the past), students who express a preference for a/c spaces will be offered single and double occupancy options at Dole Hall or Blair Hall. Please also be aware that Blair and Dole Halls both feature same sex community bathrooms on each floor.
There are about 147 rooms in Shipherd, and we have maxed out that facility in the past. So, we recommend that you sign up early if you really need or want the convenience of air-conditioning and more private bathrooms. We will post a notice on the Registration Form when Shipherd Hall fills up. Most other facilities used for the camp (classrooms, auditorium and dining hall) are air conditioned.
Note: Sleeping facilities at Olivet are college dormitory rooms. They are relatively comfortable and offer easy access to all of our activities (and have newly renovated bathrooms), but they can well fall short of motel/hotel level standards. If you require motel/hotel-level accommodations, then we strongly urge you to register for MBC as a commuter (or a commuter with meals) and arrange to stay at any of several local hotels.
Motels, Hotels and RV Parks
Those who prefer to stay off-site in motels, B&B's or RV parks in the area may register for MBC as commuters. For your convenience here is a link that lists nearby accommodations. Note that we offer special commuters' meal packages.
Roommates
"Single Occupancy" means you will have a room to yourself (bathrooms are shared between 2 rooms in the air-conditioned dorm; community bathrooms in the other dorms). Unless otherwise specified on your registration form, if you select "double occupancy," we will pair you up with another student of the same sex and approximately the same age group, unless, of course, we get a request from you for a specific roommate (and a corresponding request from the other person).
Linens & Bedding:
Students staying in the dormitories must either supply their own linens and bedding (recommended for maximum comfort!), or rent a set from Olivet College (the charge this year is $12 per set). To order a set of linens in advance, simply check the appropriate box in the housing section of the registration form.
The linen sets rented from Olivet come with the following items:
pillow and blanket
2 sheets & 1 pillow case
2 bath towels & washcloth
Packet containing shampoo, cream rinse, body wash & drinking cup
Reminder: if you elect to supply your own linens, you will also need to bring a pillow and blanket.
Meals:
Meals are buffet-style in the air-conditioned Lester K. Kirk Cafeteria (about a block across the campus Square from the Mott Academic Center), which offers omnivore and vegetarian options. Students in residence must sign up for the meal plan. Commuters may sign up for a meal ticket that offers all lunches and dinners.
Special Diets
Vegans and those with food allergies or special diets can usually be accommodated by the Olivet kitchen. Either upon arrival or at the start of your first meal at MBC, talk to the food service people at Kirk Cafeteria.