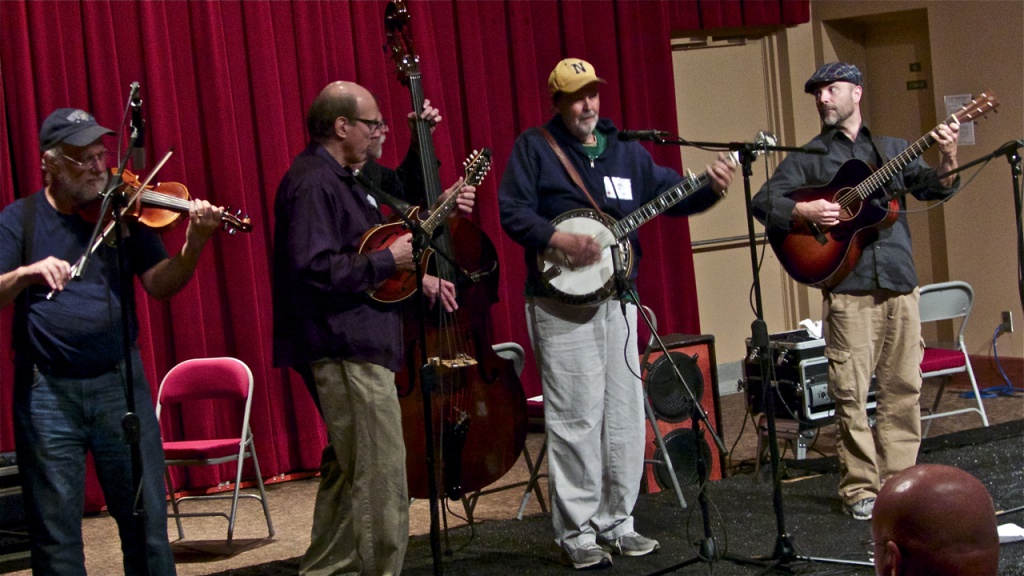 Concerts
The faculty concert is split into two parts; half the staff plays on Friday evening and the other half plays on Saturday evening.
Given that our staff contains a hefty percentage of the best banjo pickers in creation – not to mention some world class support musicians – our concerts come pretty close to achieving old-time and bluegrass heaven.
Here's how some of our students have described our staff concerts: "The best banjo concerts in the world", "As good as any bluegrass festival", "None better! What a ride!" And finally, "Either half of the faculty concert was worth it coming to camp alone. But both!"
You can sample performances from Faculty Concerts held during previous years on our YouTube Channel.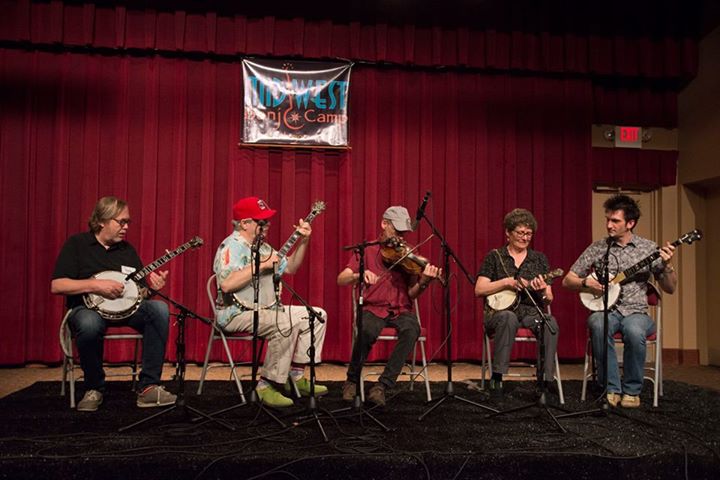 Staff-led Jams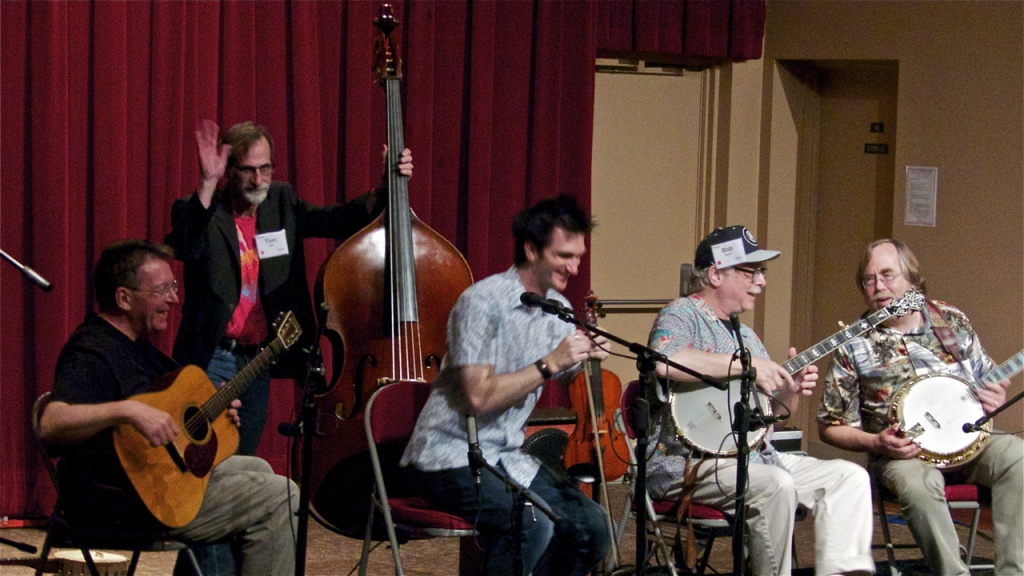 Organizing a successful jam when the available crew is made up only of banjoists presents a special challenge. We rise to the occasion by bringing stellar accompanists to Camp and by inviting a team of guest musicians (we call them musos) to be on hand to assist our jam leaders by playing a variety of other instruments – such as fiddle, guitar, mandolin, bass, etc.
Here's the kind of jam sessions we offer:
Slow Jams: for those who like to jam, so long as we promise to keep the speed way down
How to Jam Workshops are for those who can play pretty well but just don't know how to play with others. Issues covered in these workshops are jam etiquette, the roles of different instruments, how to find appropriate chords, how to play something effective when you don't know the tune, etc.
Intermediate Jams: moderate tempos and common tunes.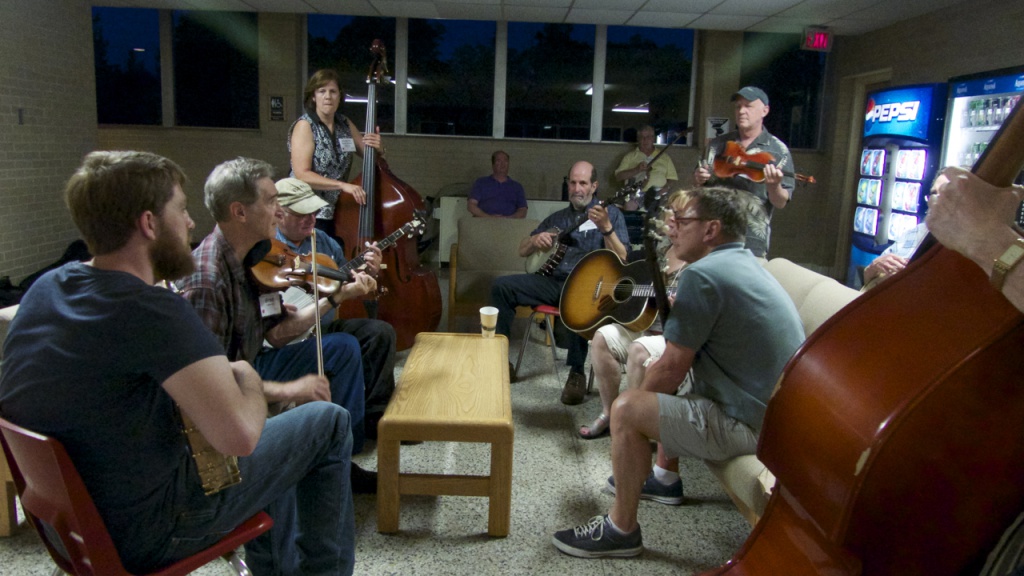 "Regular" Jams: These have no special labels, but expect normal tempos for old-time and bluegrass tunes. That said, leaders have been asked to pitch the jam-levels to the skills of the players who attend.
Vocal Jams: For those who like to sing, play and even "harmonize" at the same time. These jams have been growing increasingly popular at MBC in recent years. Pete Seeger Style "Hootenanny": Folks gather in a circle, then each attendee in turn offers a song for others to join in, or a story.
Specialty Jams: We like to offer jams from time to time that appeal to special interests, so check the schedule for this year's options. Among the jams we may offer are minstrel, jazz and swing, and northern & Celtic.
Lists of Popular Jamming Tunes: Over the years many students have asked us for lists of tunes that are likely to come up at jam sessions, so they can learn them before Camp. Although it's impossible to predict what songs might come up at any particular jam, we have come up with two lists: 25 popular bluegrass jam tunes, and 25 popular old-time jam tunes. It's a pretty good bet that these tunes will come up at the slow and intermediate level jam sessions (in fact, you should feel free to request them yourself!).
Organize your own jams: You don't have to wait for us to get you started! There are plenty of available spaces where people can pick — either during the scheduled jams, immediately afterwards or at any other suitable time. And if there are musos around when you get started there's a good chance you can get them to join in.